Data Protection

A key component to the "total network solution" is a proper method and strategy of backing up your data and images. The primary strategy is to be prepared, in case your server goes down, to keep the practice running. The most common technique is to copy the folders to a different computer on your network. To accomplish this, you designate one of your workstations as "the backup" server. Then map the other workstations, to look for data and the practice management software on this "backup" workstation in case the main hard drive crashes. A good "backup" software, such as Veritas is strongly recommended. It is wise to make weekly archive "backups" to CD or DVD from your Images module. These should be stored off-site and an occasional copy stored in a fireproof media safe or bank security box.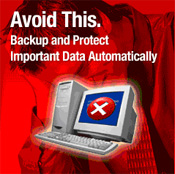 The next procedure, is to back up at the end of each day to another hard drive which can be easily taken off-site each night. There are numerous hardware options for this process with several popular solutions listed below.

External Hard Drives - Most popular now are removable hard drives. They provide a very large storage space, are easily removed and carried off-site, inexpensive, and are easy to set up and connect to office and home computers.
RAID Storage System - (Redundant Array of Inexpensive Disks) systems are faster and more resilient than single hard disks. A RAID Storage Solution stripes your data across multiple hard disks. Can be set up with swapping hard drives for easy removal to off-site location.
Tape Backup - Has been effectively used for many years. Tape is inexpensive and easy to restore data from.

For added insurance and ease of use, an
Automatic Online Data Backup System
is the easiest way to improve productivity while insuring the practice against data loss. Input Optics has partnered with a company who specializes in an automated, online data backup solution where your daily data files can be safely sent in an encrypted format to a secure off-site server. Your daily data is easily accessed to restore to any computer when needed. Even the loss of a single day of data can hurt your practice. Although you may be backing up your data each day, these files are still at risk from the following.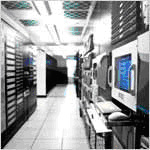 Guard your data from viruses
Securely store data from theft
Failed backup tapes
Electrical outages or power surges
Fire or other damage from nature

LET INPUT OPTICS PROTECT YOU TODAY!!!!

Data housed on disaster proof servers
Backups of your backups are made
Automatic scheduled backups of selected files

Call us today at 1-800-421-2218 for a complimentary assessment.