Paperless Documents and Files
Turning Paper to Digital Assets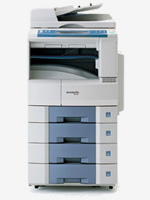 Most likely the biggest hurdle for converting paper into digital documents is just making the decision to get started. The advantages of digital files over paper files include ease of organization, storage and retrieval. Recently, the cost of digital storage, scanning equipment and computers have dropped dramatically.

The federal government now requires electronic documentation, under HIPPA, for the health care industry. HIPPA is designed to improve efficiency and effectiveness using digital data transactions, reducing data collection and paperwork burdens while providing proper protection of confidential patient information.

In order to remain competitive today and into the future, productivity is key. By turning your paper into digital documents, your practice becomes more efficient and will be certain to increase in value.

To meet your document processing needs, Input Optics recommends a compact and powerful multifunction machine which has the following features.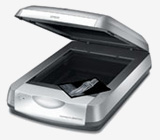 Digital SkyShot - Especially convenient for copying ID cards without generating unnecessary black areas by making a copy with the cover open.
Double Exposure - Makes quality copies of small double sided documents on a single sheet of paper without black borders. Great for copying double-sided ID and insurance cards, checks and receipts.
Scan-To-PC - Lets users digitize virtually any kind of document - even handwritten notes or sketches and converts it to a PDF, TIFF or JPEG file and send to a networked PC.
Document Management System Software - Efficient document management, flexible editing and convenient sharing with a simple "drag and drop" operation.
Remote Copy - Can send scanned data through the PC to any printer connected to the network.
Built-in Network Printing Capability - Built-in network board and an Ethernet LAN port. Can be set up as a network printer or the standard USB 1.1 interface allows direct connection to a dedicated PC.
Super G3 Fax with Quick Memory - As soon as the first page has been scanned, the machine starts dialing. Very quick 2.7- second transmission, 33.6 kbps.
Network Desktop Fax Software - Users can fax directly from their PC without having to print before transmitting.
Intuitive Control Software - Status monitor let the user monitor print job status from their desktop monitor. As soon as a print job is completed, a notice is sent to the users desktop.
Superior Performance - High speed image processing and quality enable high-speed printing and multi-task operations.

Call Input Optics at
1-800-421-2218
to help evaluate your current scanning solutions. We will recommend office equipment solutions as well as scanning solutions for slides, film strips, x-rays, pans and FMXs. Input Optics will purchase, set-up and integrate appropriate equipment with your network.